"Education cannot be effective unless it helps a child open up to life." - Maria Montessori

Developed more than 100 years ago in Italy by Dr. Maria Montessori, this educational philosophy is devoted to developing the whole child (emotionally, cognitively, physically, and socially) through interaction rather than direct instruction.
The Montessori education is student-led and self-paced but guided, assessed, and enriched by knowledgeable and caring teachers, the leadership of their peers, and a nurturing environment.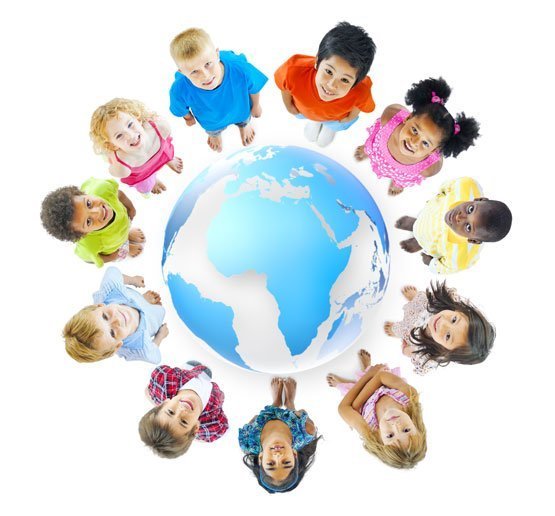 We are Ace Montessori, a modern day Montessori school that provides each and every child the love and nurturing they require in order to unleash their innate potential. We have taken the best teaching techniques that our staff has come across to create an effective and memorable experience for your loved ones. We hope to help each child unlock their desire for life-long learning, tap into their natural curiosity, and ultimately become an impactful citizen of our modern world.
Nothing is more important than your child's well-being. Join our seminars and training and learn how to keep it.
Everyday care for your children.

Clean Playgrounds
Work hard, play hard (and safe!). Ace Montessori has state of the art playground equipment, placed under canopy shades with injury free surface throughout. Separate outdoor playgrounds are designed with age appropriate equipment and toys - all in compliance with child care licensing.

Private School Bus
We know safety is everyone's number one concern. We handpicked a trusted driver who will be responsible for safely transporting children in nearby areas while ensuring a safe environment throughout the trip.

Modern Canteen
We at Ace Montessori believe meals should not only taste delicious, but also provide great nutritional value. That's why we engaged child nutritionists in helping us craft a menu that accommodates the needs of our students and the expectation of their parents.

Splash Pad
Kids want to escape the Texas summer just as much as we do. That's why we have a modern state of the art Splash Pad water park that provides great fun to children. The best part? Water recreational areas such as splash pads have no standing water, which greatly reduce the risk of accidents for children.

Happy Children, Happy Parents
I would like to sincerely thank Ms. Nona for the amazing opportunities she has given our daughter and how lucky we feel to have had our daughter with Nona. She is a better kid because of Nona. She knows success and will be successful because of her. She has a positive self image and perception of the world because of her. We feel very fortunate that our daughter has developed such a treasured relationship with Ms. Nona and that our daughter will have tremendous memories of their relationship. Ms. Nona has become much more than a teacher to us, she is a valued member of our family. As a high school teacher it is amazing to me to see how much our daughter loves to learn and that is a testimony to the environment that Nona provides. Our daughter is safe, our daughter is nurtured, our daughter is confident, and our daughter loves to learn. Thank you is not enough and will never be enough to show our gratitude for the path that Nona has put our daughter on. We are so excited for Nona's new venture with Ace Montessori. I would highly recommend Ms. Nona and Ace Montessori to any family that is looking for and exemplary Montessori education with a director that truly infuses herself into the kids lives.
We could've never dreamed of having a teacher for our three kids as great as Nona. Her patience, love, and care for them is second to none. My son, who just finished Kindergarten, was beyond ready when he started last fall and I attribute that all to Nona. My girls, who only started 8 months ago, have grown so much – from counting, some writing, and the social skills they definitely needed.
We love Nona! She taught all three of my kids for preschool and did an amazing job preparing them to start Kindergarten. I highly recommend this preschool!!